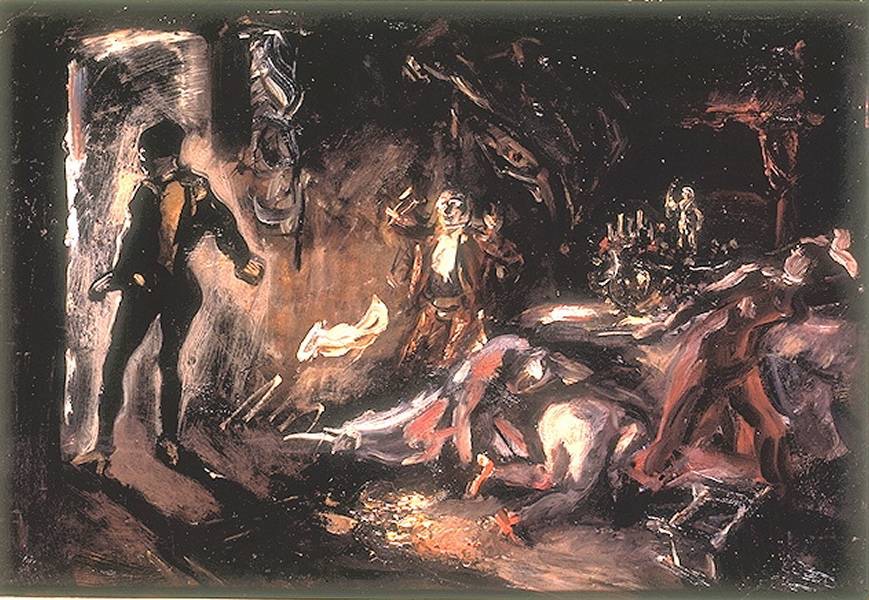 Wolfgang Amadeus Mozart, Don Giovanni
Don Giovanni: Nicolai Ghiaurov; Donna Anna: Gundula Janowitz; Donna Elvira: Teresa Zylis-Gara; Zerlina: Mirelli Freni; Don Ottavio: Alfredo Kraus; Masetto: Rolando Panerai; Leporello: Geraint Evans; Il Commendatore: Martti Talvela
Salzburg Festival 1968 (likely 26 July). Wiener Philharmoniker und Chor der Wiener Staatsoper, conducted by Herbert von Karajan. MP3-1161100, available as a MP3 download from www.operapassion.com    
This recording with a spectacular cast may not be a great account of Don Giovanni, but there are very few recordings of this opera that deserve that designation. However, the collection of great voices and magnetic stage personalities makes it one to savour. It is likely a recording of the first performance of Karajan's Salzburg Festival production on 26 July 1968 (though the exact date is not given). The recording is of reasonable quality (in mono).
Karajan was never a great Mozart conductor the way he was of Bruckner, Richard Strauss, and Wagner. He alternates between tempi that are sometimes too fast for the singers to sound comfortable (particularly in Act I), and others that seem too languid. He is unable to bring the combination of dramatic fire and creation of a special sound quality for each scene that makes Carlo Maria Giulini's 1959 studio account on EMI one of the best opera recordings ever made.
But ah, the singers! Whatever one may think of him, there is no doubt that in his heyday Karajan had the power to assemble casts that we can only dream about today.
In the 1960s when this performance was given Nicolai Ghiaurov had the finest basso cantante voice in the world, and he adds to that immaculate Italian, a magnetic vocal presence, and a real understanding of the text. It is remarkable that a bass voice of this size can keep up with Karajan's furious tempo for "Finch'han dal vino", and he delights us with imaginative readings of the recitative, for example, the way he savours the words "Dell' inganno approfitto…" ("I profited from the deception…") in the cemetery scene with a sly chuckle in the voice as he describes his latest erotic adventure to Leporello. Perhaps sometimes he is too content to rely on the sheer luxurious beauty of his voice, but he has that sine qua non for a successful Giovanni, namely real star quality both vocally and dramatically. Ghiaurov ranks with Siepi, Ramey, Thomas Allen, and a few others as one of the best Giovannis of the post-WWII period.
Karajan cleverly contrasts the sable-and-ermine aristocratic voice of Ghiaurov with the more proletarian sound of Geraint Evan's Leporello, thus avoiding the common fault of having singers in the two roles who sound too much alike; with these two, there is no difficulty remembering who is the master and who the servant. Evans may not have been a paragon of bel canto style, but was a great singing actor with excellent Italian, and is an effective Leporello.
Gundula Janowitz has always been one of my favourite Mozart soprani, and she was divine in roles such as the Countess in Figaro. However, Donna Anna sometimes seems one size too big for her voice, so that she has to drive it hard in "Or sai chi l'onore" and other strenuous passages, where it sometimes takes on a glassy sound. Still, there is no denying the beauty of her voice and how she uses it, and her tubular sound matches well with the emotional fragility of the character.
The Polish soprano Teresa Zylis-Gara seems to be largely forgotten nowadays, but in the 1960s through the 1980s she was a leading exponent of many soprano roles in Salzburg, the Metropolitan, and many other first-rank houses. She is not the most distraught Elvira one can hear, but her warm, oboe-like sound is strikingly beautiful. Her "Mi tradì" is such an effective performance of this difficult aria not because of the singer's dramatic intensity, but because of her beautiful tone, and scrupulous attention to note values and intonation. As can be heard in this and other recordings, Zylis-Gara was no doubt one of the best exponents of this role in recent decades.
Don Ottavio is a thankless role dramatically, but has two arias of surpassing beauty and difficulty. Alfredo Kraus was a masterful exponent of the Italian bel canto repertoire, without having the luscious timbre of great Mozart tenors like Simoneau and Wunderlich (both of whom left great live performances of this role). However, Kraus handles the difficulties of both his arias with ease, and his tenor sounds more mellifluous than usual.
The two peasants (Zerlina and Masetto) are both exemplary. This performance was given at the end of the first part of Freni's career, i.e., when she was still singing light lyric roles before she took the first plunge into heavier parts by singing Desdemona under Karajan. As one would expect, she is a Zerlina to the manner born, and there have been few singers of this role with such a bewitchingly beautiful tone. Panerai is the best Masetto ever: he singings the role with ringing tone and realizes ideally the wry humour of the part without ever descending to caricature.
Karajan has a trump card in the Commendatore of Martti Talvela, whose tremendously powerful, rock-solid bass, resonantly dark in timbre, makes him the most imposing exponent of the role I have ever heard. To hear the Finnish bass thunder out phrases such as "Parlo, ascolta, più tempo non ho" is to be faced with the voice of doom itself, and his final confrontation with Ghiaurov is a worthy pendant to the other duel between implacable rivals for which these two basses were famous (i.e., the duet between Phillip II and the Grand Inquisitor in Verdi's Don Carlo).
So, this may not be a prime recommendation for Don Giovanni, but is well worth hearing for anyone who loves great singing.